Personnel Tracking
Remote and Lone Workers
If your business requires sending workers into remote locations, Bluefox Tracking offers peace of mind with full solution deployment to ensure effective communication and safety. Satellite and GPS based devices allow workers to stay in touch and ask for help where cell phone coverage is poor or non-existent - all with the push of a button.
Check-in: let contacts know where you are and that you are okay
Custom Message: send a message to family and friends
Help/SPOT Assist
Panic Alarm: Notify emergency rescue
Track Progress: send and save your location and allow contacts to track your progress in real time
Bluefox Event Notifications
The event Notifications screen allows a company to setup users to receive email notifications on button push events from the SPOT2 devices. All events appear in the personnel activity reports as well. Please note that although the system will send email notifications on the push of the SOS button, all SOS events are routed to GEOS as per normal operations of the SPOT devices.

Personnel Activity Reports
Personnel activity reports are also available and provide details on when users have initiated events such as check-in, request help and SOS.

Devices
SPOT Gen4
SPOT Gen4 is the latest version of the satellite GPS messenger from Globalstar. Operating on the Globalstar satellite network, this device allows remote (beyond cellular coverage) workers to communicate with safety/logistical teams within their organization. Easy-to-use buttons on the device allow lone-workers to: request 911 services, request basic assistance, check-in with their location and also track their movements for a 24-hour period.
Connect. Rescue. Track.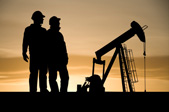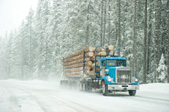 Who can benefit?
Oil & Gas Organizations
Natural Resource CompaniesM
Long-haul transportation operatorsM
GeologistsM
Government EmployeesM
ProspectorsM
Location Monitoring
User Initiated – locates on button pushes
Tracking Mode – locates every 10 minutes for 24 hours
Working in the oilfield?
View PatchMap – Oilfield Maps for Personnel or Fleet vehicles